If you read my last blog you know this is the second blog of a list of Grey's Anatomy secrets that many people don't know.
SERIES CREATOR SHONDA RHIMES GOT THE IDEA FOR GREY'S ANATOMY AFTER A DOCTOR TOLD HER HOW HARD IT IS TO SHAVE HER LEGS IN THE HOSPITAL SHOWER.
Rhimes told Oprah that although she had always loved shows about surgery and emergency rooms, the unique angle for her show was sparked after a doctor mentioned how hard it was to shave her legs in the tiny hospital shower. "At first that seemed like a silly detail," Rhimes said. "But then I thought about the fact that it was the only time and place this woman might have to shave her legs. That's how hard the work is."null
THE SHOW IS NAMED AFTER A FAMOUS MEDICAL TEXTBOOK.
Grey's Anatomy refers to the series' main character, Dr. Meredith Grey (Ellen Pompeo), of course. But the character and show name were chosen as a nod to the medical textbook Gray's Anatomy, penned by English anatomist Henry Gray and first published in 1858. The book is considered the seminal work on the human body and is in its 41st edition today—with a few updates from the first edition, of course.
GREY'S ANATOMY WASN'T THE ONLY TITLE CONSIDERED.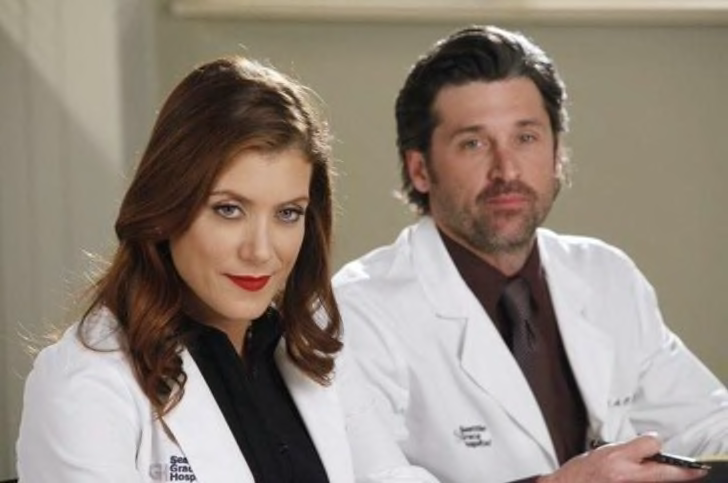 Kate Walsh, who played Addison Montgomery for three seasons in Grey's Anatomy's early years, once revealed that other possible titles for the series included Doctors, Surgeons, and Complications.null
SHONDA RHIMES HAD VERY SPECIFIC IDEAS OF WHAT HER CHARACTERS WERE LIKE—RIGHT DOWN TO WHAT WOULD BE IN THEIR HOSPITAL LOCKERS.
Part of the main actors' character descriptions included the contents of their lockers. Meredith: Stacks of old birthday cards that she never got around to mailing and three alarm clocks to prevent her from oversleeping. George O'Malley: Medical journals and old textbooks. Cristina Yang's include "a Palm Pilot featured with the latest research articles … high heels to go out in after work, condoms because you never know."
EVERY EPISODE OF GREY'S ANATOMY IS NAMED AFTER A SONG—EXCEPT ONE.
Since the very first episode, "A Hard Days' Night," named after the Beatles song, every episode has shared a name with a song title, including everything from Public Enemy's "Fight the Power" to Elmo & Patsy's "Grandma Got Run Over By a Reindeer." The one exception, so far, was a season 14 episode titled "1-800-799-7233"—the real-life hotline to report domestic violence, which was the premise of the episode.
Blog by Julez for Styles Rebel Radio